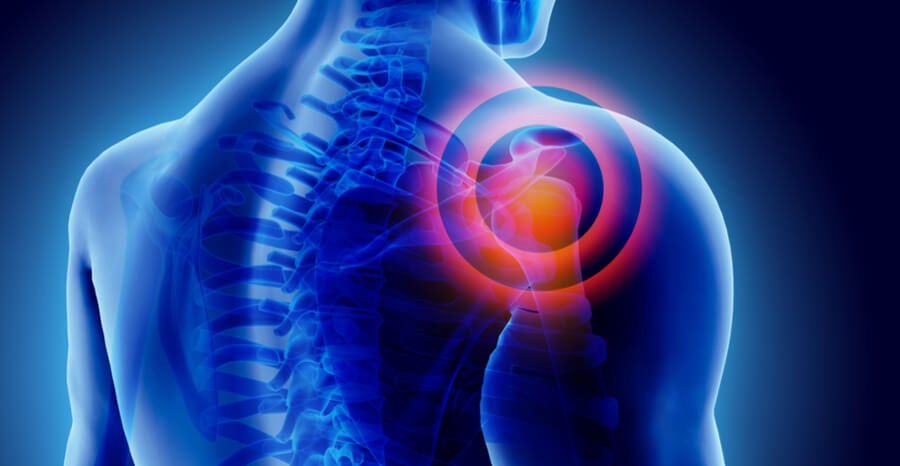 The shoulder joint has an extremely wide range of motion. When this joint becomes injured, inflamed or worn, you may start to experience pain and stiffness that keeps you from performing everyday activities comfortably. The first line of defense against shoulder problems include non-surgical approaches like medication or physical therapy. If these measures do not provide relief, however, our surgeon may recommend shoulder arthroscopy to observe the shoulder joint and provide the appropriate treatment. At Olsen Orthopedics, our board-certified surgeon specializes in the treatment of joint problems and pain with procedures like shoulder arthroscopy. Contact our office in Oklahoma City to learn more.
Shoulder arthroscopy is a minimally invasive procedure that allows Dr. Olsen to examine the shoulder joint more closely. The benefits of arthroscopy include smaller incisions, faster healing, faster recovery and less scarring than traditional open surgery. Arthroscopic surgical procedures are often performed on an outpatient basis, and the patient is able to return home on the same day.
Arthroscopy may be recommended for shoulder problems such as:
Evaluation and treatment of instability
A torn or damaged cartilage ring (labrum) or biceps tendon
A torn rotator cuff
Stiffness of the shoulder
Subacromial decompression
Arthritis of the end of the clavicle
Treatment of frozen shoulder
Removal of loose bodies
Debridement/drainage of shoulder joint infection
An arthroscope is a small fiber-optic viewing instrument made up of a tiny lens, light source and video camera. The television camera attached to the arthroscope displays the image of the joint on a television screen, allowing the surgeon to observe the cartilage, ligaments and rotator cuff of the shoulder.
What Does Shoulder Arthroscopy Involve?
The arthroscope is inserted to view the shoulder joint. A sterile solution is also pumped into the joint to expand it, giving Dr. Olsen a clear view and room to work. Another portal is used for the insertion of surgical instruments to repair the damaged parts of the shoulder.
Slight swelling of the shoulder may be present after the surgery, but this is normal and should last no longer than a week. Placing ice-packs on the shoulder for about 20 minutes at a time will greatly help to reduce any swelling.
Arthroscopy is much less traumatic to the muscles, ligaments and tissues than the traditional method of surgically opening the shoulder with long incisions (open techniques).
Following the surgery, Dr. Olsen will give you instructions on which activities or exercises you can perform to help ensure the best results. You can return to normal activities when you feel comfortable. A follow-up visit should be scheduled 7-10 days after surgery to monitor your progress.
Find Out if Shoulder Arthroscopy Is Right for You
Shoulder arthroscopy is an effective alternative when non-surgical treatments have not helped you manage your shoulder problems. To schedule your first appointment and find out if this procedure is right for you, contact Olsen Orthopedics at our office in Oklahoma City today.